milk river music & film
|
home






Milk River Music, bmi

Little Bow River Music & Long King Trace Music
chicken soup for black widow spiders

Up-and-coming young Austin songwriter Rob Shane recorded one of my better known songs "Lights." His eponymous first CD is filled with his quietly brilliant tunes. I expect he's going to go somewhere. Watch for him playing Austin.
Charles Lawrence, then of Madrid (Spain), recorded my song "It's Okay" and put it on his "generation
d" CD released around Christmas time 2001. He's another one to look out for. The rest of his CD is composed of his own originals. He has two more CDs out now -- "Interstellar Suitcase" and "Daylight Hours". Go here for more info:
NEWS: Radio SINAAI (105.5FM) is going to broadcast "Hill Country Hippy" on its COUNTRY FLAVOURS program on Tuesdays (from 6pm till 7pm). You can access the station via internet radio.
Check our listing in the Austin Chronicle's Musician's Register:
RADIO?
KGSR-FM, 107.1, Austin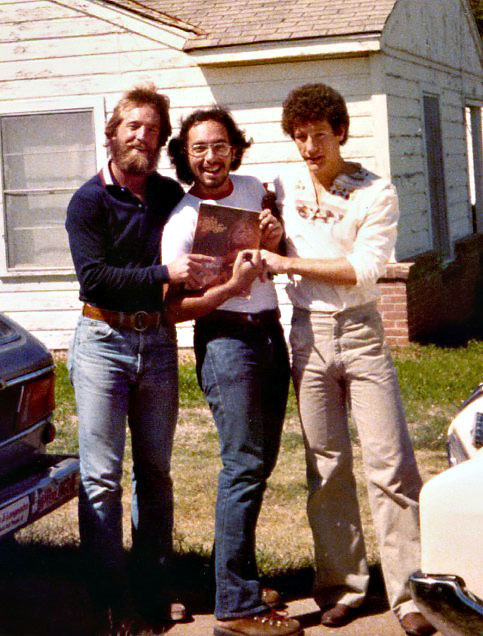 In 1977 with Clint Brown, Lyle Lovett,
and a much laughed about John Denver songbook.
Photo by Brad Lind